Hotel Info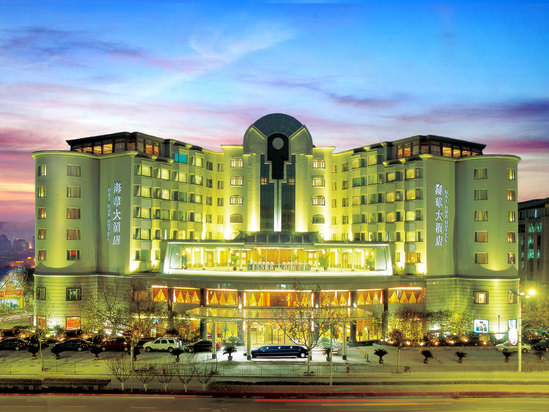 Haihua Hotel Hangzhou
is located on the shore of the beautiful Lake Xizi and in the center of the bustling city. It has an unparalleled geographical advantage. It is located at the junction of Qingchun Road and Wulin Road in the city center, and it is adjacent to Yan'an Road Commercial Street. It is about 5 minutes walk from Longxiangqiao Station of Metro Line 1 and about 500 meters away from West Lake.
Hotel has more than 200 spacious and comfortable rooms that show personality. The lake view room enjoys the beautiful scenery of the West Lake, and the city view room has a full view of the city. The hotel's public areas are equipped with WIFI, and the rooms are equipped with international direct dial telephones, independently controlled central air conditioning, and satellite TV programs.
The hotel has comfortable meeting and banquet facilities, eight large and medium-sized conference venues with advanced facilities and complete functions, which can accommodate 20-300 people. Haihuage Restaurant is exquisite and elegant, with a variety of Hangbang, Cantonese and original dishes prepared by famous chefs. Paris Sunshine Restaurant is full of French style, elegant and chic environment, and themed buffets gather foods from all over the world. At the same time, the hotel's various recreational facilities are also very complete. The gym, swimming pool and foot bath are all available. It is a good place to relax after a long journey.